Now in Stock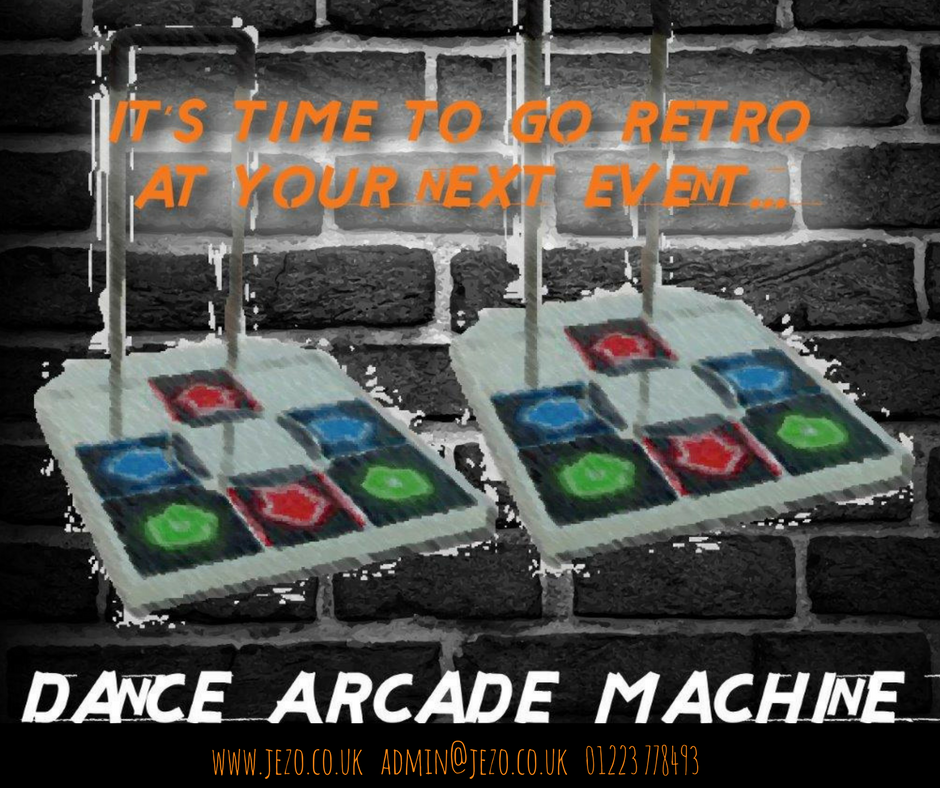 Why not go retro with your next event and hire our latest piece of equipment to join an ever growing stock?
Perfect to relive those days spent in the amusement arcades competing against friends to become the dance champion.
Why not Challenge your guests to a dance off with this arcade game. Suitable for ages from 5+ and for both indoor and outdoor use.
This will be sure to leave your guests talking!