Events
JezO's is a full service event production and entertainment company providing clients with a range of event services, event management, staging, design, decoration, a wide range of technical services in addition to entertainment for private, community and corporate events. When it comes to events JezOs really does stand out from the crowd, let us help you make your event memorable.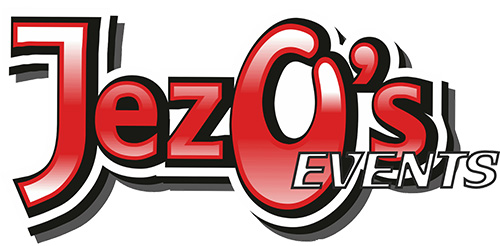 What our customers say...
Thank you SO much to everyone at Jezo, especially Josh who came on the days around our wedding to set up the lighting and PA system/ speakers. Jezo did an absolutely perfect job - so many guests commented on…
We all want to say on behalf of Gamlingay First School Firework a massive thank you the team for their extraordinary hard work last night. The firework start time had to be delayed an hour and they kept the…
'The best event I'd been to in 25 years in a Mess, something which I believe is mostly attributable to the quality of JezO's stage and light setup.  I have already gained provisional approval to do another Messtival in…
'I write to thank you on behalf of the Organising Committee most sincerely for your part in making MFest300 such a successful event. You and your team were absolutely fantastic, and a vital part in making the whole weekend…
A thank you received in the letter box! It is always a pleasure to receive a thank you from clients, however with the technology of this day and age, it is truly warming to receive a thank you letter through the post.…
Tom's Trust is an amazing charity that provides Clinical Psychology for children with brain tumours in the UK. They provide children with access to tailored rehabilitation helping each child take steps to get back to their lives and reach their full potential.…
Thank you from Everybody at the Papworth Trust OWL Centre for turning our local Church into a Theatre for us, for our production last Saturday and providing the sound and lighting throughout the performances. It was amazing, thanks again.
'Thank you so much for your assistance at Reach Fair and making it a really enjoyable event. We've had lots of positive feedback and it was a pretty fantastic day'.- CH- Member Reach Events Team
'Amazing, from beginning to end. These guys produce stunning events on another level.'- RB
'Top company and very experienced in all your events' KS