Events
JezO's is a full service event production and entertainment company providing clients with a range of event services, event management, staging, design, decoration, a wide range of technical services in addition to entertainment for private, community and corporate events. When it comes to events JezOs really does stand out from the crowd, let us help you make your event memorable.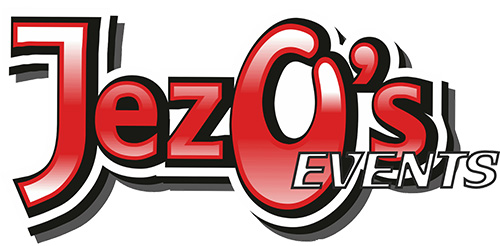 What our customers say...
'JezO's was fantastic for all us down at Strawberry Fair. They smashed it with the Flying Pig Stage 2017!'- BF
'I just wanted to say the hugest thank you to Jezo and his team. The evening was amazing, the students and staff all loved it and I think we have yet again bettered the year before event and it…
Thank you SO much to everyone at Jezo, especially Josh who came on the days around our wedding to set up the lighting and PA system/ speakers. Jezo did an absolutely perfect job - so many guests commented on…
All the JezO staff in the kid's area were great. Particularly liked that you could pick them out in their red.
"Exceptional service from the team, they went out of their way to provide lighting, equipment, and service. JezO's helped make my event a very successful evening."  
Thankyou from all of us at Wimblington Fun Day Committee.
'Great day at Barton Village Day. Thanks to all of the people that came to Hi and got a goody bag. And to JezO's Events Ltd. for the staging.' Wallis & Son
'Amazing, from beginning to end. These guys produce stunning events on another level.'- RB
'It was all superb, really had the "wow" factor which we wanted. We've had amazing comments from all over the village about how special the event was and the combination of the lights, the music, the "wow's" and the…
'I've gone to JezO's karaoke's for years and when I got married yesterday there was only ever one option for me who my entertainment would be. The guys were great with their warm and friendly style which was perfect…