Events
JezO's is a full service event production and entertainment company providing clients with a range of event services, event management, staging, design, decoration, a wide range of technical services in addition to entertainment for private, community and corporate events. When it comes to events JezOs really does stand out from the crowd, let us help you make your event memorable.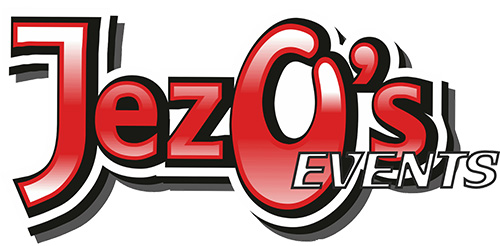 What our customers say...
'Top company and very experienced in all your events' KS
'Great day at Barton Village Day. Thanks to all of the people that came to Hi and got a goody bag. And to JezO's Events Ltd. for the staging.' Wallis & Son
Jezo's helped us out with a charity event raising money for SOS children's charity recently, didn't realise a small touch can bring so much entertainment. (more…)
Jezzo and his amazing team supplied all the stage and lighting indoors and outdoors for our Pink Festival Event weekend 3rd Sept. Really friendly professional and helpful guys!! Equipment was spot on with no problems at all. Looking forward…
'It was all superb, really had the "wow" factor which we wanted. We've had amazing comments from all over the village about how special the event was and the combination of the lights, the music, the "wow's" and the…
'It was absolutely great having you with us on Monday at the Coton fete. I loved the way you got stuck into everything and delivered such a professional service. You really pushed the fete into another league.' AP
A thank you received in the letter box! It is always a pleasure to receive a thank you from clients, however with the technology of this day and age, it is truly warming to receive a thank you letter through the post.…
"Exceptional service from the team, they went out of their way to provide lighting, equipment, and service. JezO's helped make my event a very successful evening."  
'Thank you so much for your assistance at Reach Fair and making it a really enjoyable event. We've had lots of positive feedback and it was a pretty fantastic day'.- CH- Member Reach Events Team
Thank you from everyone at Arbury Carnival Committee- fantastic job as always