Events
JezO's is a full service event production and entertainment company providing clients with a range of event services, event management, staging, design, decoration, a wide range of technical services in addition to entertainment for private, community and corporate events. When it comes to events JezOs really does stand out from the crowd, let us help you make your event memorable.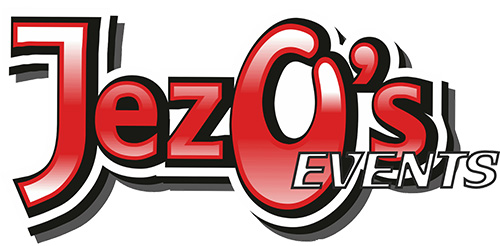 What our customers say...
Thank you SO much to everyone at Jezo, especially Josh who came on the days around our wedding to set up the lighting and PA system/ speakers. Jezo did an absolutely perfect job - so many guests commented on…
'Just amazing, hard working and loads of fantastic ideas. Nothing was too much trouble and everyone enjoyed the event. Thanks so much to you all.' HC
'I would like to express my utmost gratitude to you and your team for the extensive support your provided in support of our Centenary Review. Your team stood up to the task of dressing a hangar and stage in…
'JezO's was fantastic for all us down at Strawberry Fair. They smashed it with the Flying Pig Stage 2017!'- BF
'Outstanding support and true professionals! Have great ideas and always deliver! TM
Thankyou from all of us at Wimblington Fun Day Committee.
Thank you from everyone at Arbury Carnival Committee- fantastic job as always
'Oh my goodness I don't know where to start really. I am beyond exhausted but still floating on a cloud of happiness and pride... (more…)
A thank you received in the letter box! It is always a pleasure to receive a thank you from clients, however with the technology of this day and age, it is truly warming to receive a thank you letter through the post.…
'Absolutely amazing bunch of people who only provide the best service possible! Would recommend them wholeheartedly'- CR