Events
JezO's is a full service event production and entertainment company providing clients with a range of event services, event management, staging, design, decoration, a wide range of technical services in addition to entertainment for private, community and corporate events. When it comes to events JezOs really does stand out from the crowd, let us help you make your event memorable.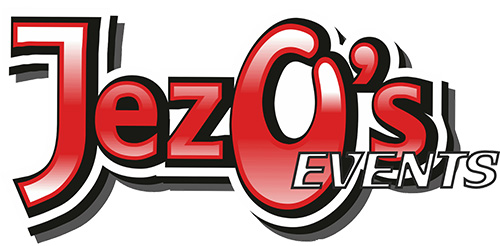 What our customers say...
'Oh my goodness I don't know where to start really. I am beyond exhausted but still floating on a cloud of happiness and pride... (more…)
'Great day at Barton Village Day. Thanks to all of the people that came to Hi and got a goody bag. And to JezO's Events Ltd. for the staging.' Wallis & Son
'I cannot express enough how happy we were with everything last Monday. The decorations were fantastic, the whole marquee was transformed into an incredible looking staging area. Everybody commented on the décor and lighting, the bar looked like a different place.…
All the JezO staff in the kid's area were great. Particularly liked that you could pick them out in their red.
"This was the first disco we have put on at the school for the children and it really couldn't have gone better! Josh was amazing at entertaining the children of all ages and choosing just the right music. I…
'I write to thank you on behalf of the Organising Committee most sincerely for your part in making MFest300 such a successful event. You and your team were absolutely fantastic, and a vital part in making the whole weekend…
'It was absolutely great having you with us on Monday at the Coton fete. I loved the way you got stuck into everything and delivered such a professional service. You really pushed the fete into another league.' AP
'Where to start?! We were running an outdoor stage at Strawberry Fair, live music for from midday to 10.30pm and from 1st moment setting up days before to last moment packing down days after Jezo's crew were hands-down the…
"Exceptional service from the team, they went out of their way to provide lighting, equipment, and service. JezO's helped make my event a very successful evening."  
A thank you received in the letter box! It is always a pleasure to receive a thank you from clients, however with the technology of this day and age, it is truly warming to receive a thank you letter through the post.…