Events
JezO's is a full service event production and entertainment company providing clients with a range of event services, event management, staging, design, decoration, a wide range of technical services in addition to entertainment for private, community and corporate events. When it comes to events JezOs really does stand out from the crowd, let us help you make your event memorable.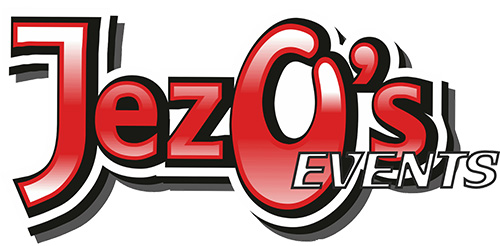 What our customers say...
All the JezO staff in the kid's area were great. Particularly liked that you could pick them out in their red.
A thank you received in the letter box! It is always a pleasure to receive a thank you from clients, however with the technology of this day and age, it is truly warming to receive a thank you letter through the post.…
'I would like to express my utmost gratitude to you and your team for the extensive support your provided in support of our Centenary Review. Your team stood up to the task of dressing a hangar and stage in…
'The lights were brilliant, thank you. Many thanks from myself and Wimbish Station Corporals Club'- AC
Tom's Trust is an amazing charity that provides Clinical Psychology for children with brain tumours in the UK. They provide children with access to tailored rehabilitation helping each child take steps to get back to their lives and reach their full potential.…
'I've gone to JezO's karaoke's for years and when I got married yesterday there was only ever one option for me who my entertainment would be. The guys were great with their warm and friendly style which was perfect…
Thank you from Everybody at the Papworth Trust OWL Centre for turning our local Church into a Theatre for us, for our production last Saturday and providing the sound and lighting throughout the performances. It was amazing, thanks again.
'Just amazing, hard working and loads of fantastic ideas. Nothing was too much trouble and everyone enjoyed the event. Thanks so much to you all.' HC
'Outstanding support and true professionals! Have great ideas and always deliver! TM
'Top company and very experienced in all your events' KS