#easyas123
JezO's Events are launching a search to find not one, not two but three charities to support in 2017.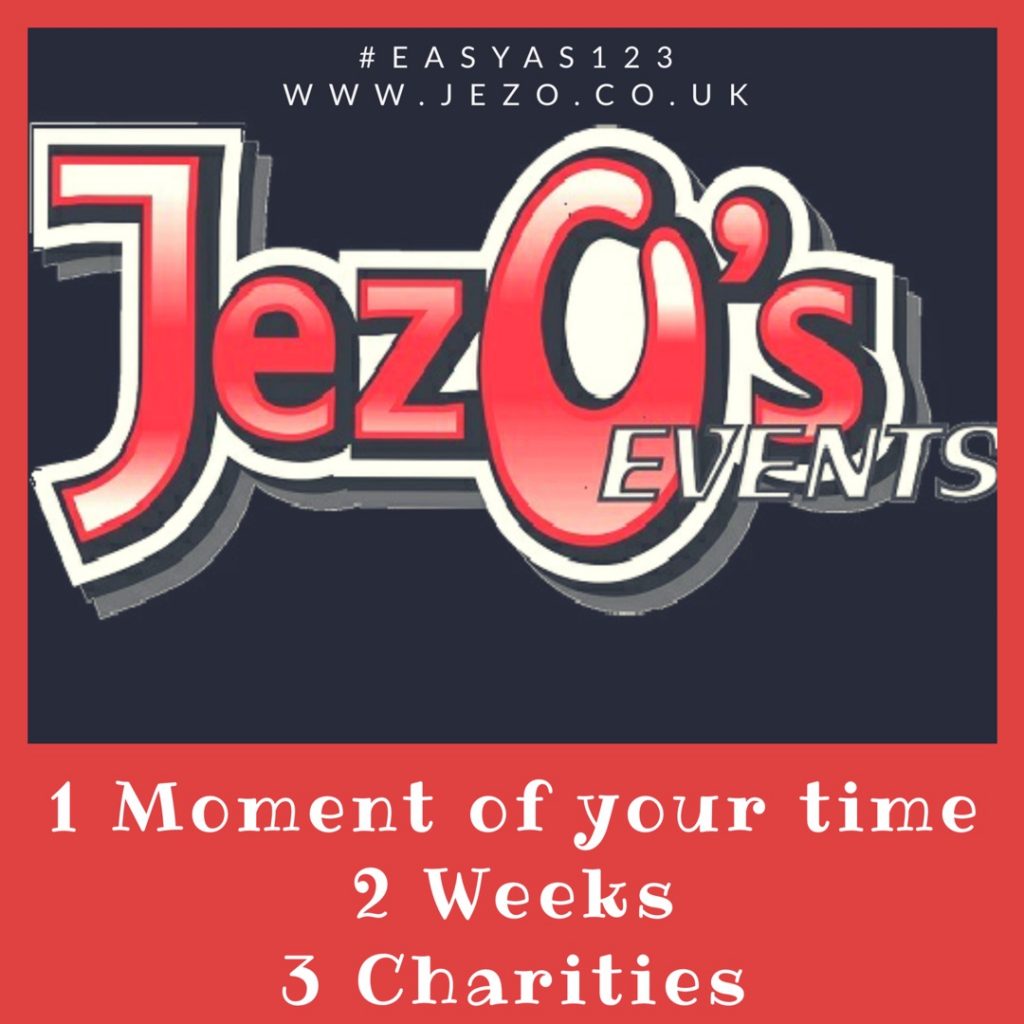 Over the years JezO's Events ltd have supported many charities by donating equipment, providing entertainment and services to many very different events. Now we are looking for three charities to support in 2017.
The search launches this evening (19/12/16) and will run for two weeks ending at midnight on the second January 2017.
We want you to tell us what charity you think would benefit from the support of JezO's Events in 2017. If you are involved in a charity, work, or know somebody who benefits from charitable work please tell us.
You can contact us via social media, online via our contact page on our website, via email to admin@jezo.co.uk or call 01223 778493. It will take just one moment of your time.