---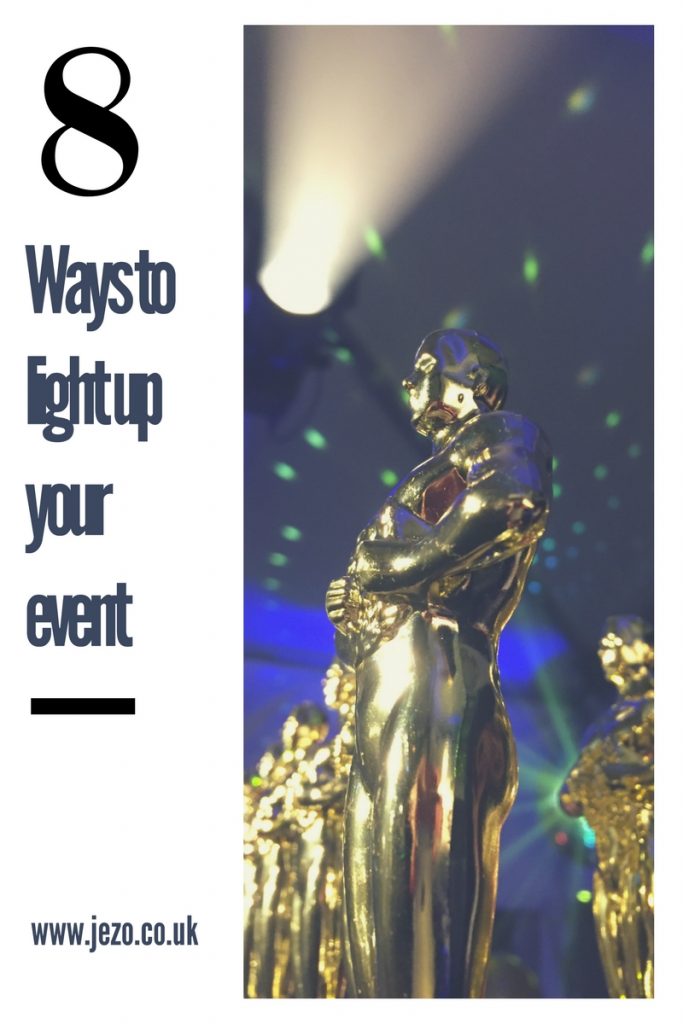 Have you ever walked into a venue and thought 'WOW! This looks amazing'. It is most probably down to the lighting. Your guests will also be thinking the same thing.
With the use of effective lighting, it will instantly create a mood that is right for your event. Read on for 8 ways to make your event glow whatever type of event you are planning.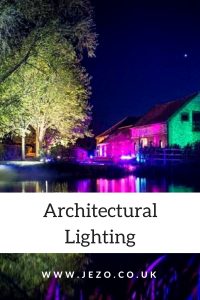 Use lighting to enhance the beauty of historical buildings in a way that will complement the property and its surroundings. If your event has a theme or colour scheme throw in a sample of this on your architectural lighting. As your guests arrive, you will most certainly leave them with great first impressions of what is to follow after they have parked the car.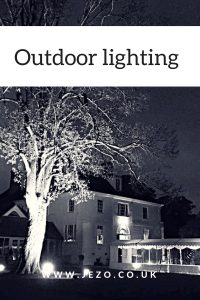 As well as architectural lighting, use lighting to light up those grand trees around the venue, so as well as 'painting' the walls with lighting there are focal points around the grounds, enhancing the mood of your event. Getting creative with lighting by defining walkways in a field will draw attention and give atmosphere to the whole setting.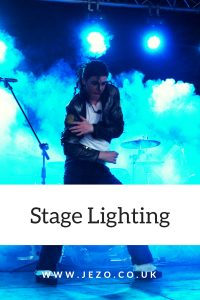 Light up the stars on stage effectively, be it in a theatre production, dance act or band at a festival. The right lighting adds to the atmosphere, whether it be a basic lighting set up or a more complex set up with a lighting technician. By including special effects, such as lasers and fog machines this will really create a stage performance the audience can not take their eyes off of.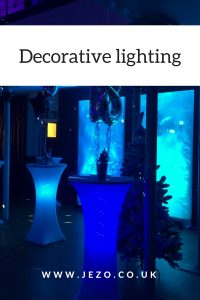 Get creative with decorative lighting, the ideas are endless, light up set pieces to suit a theme of your event adding to the atmosphere. Use LED furniture to give your event a modern twist from poseur tables. Hang grand chandeliers from the ceiling or use mirror balls to project light around the room by aiming a spot light at them. Light the ceilings and floors with customised lighting that included branding or images and colours suited to your theme.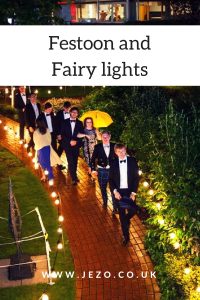 We all love fairy lights and festoon! These little bulbs have the capability of turning any area into a magical wonderland or why not add coloured bulbs to the festoon to create that carnival feel. Use Festoon to its full advantage as well as being visually effective, define walkways and outdoor areas keeping your guests safe and contained.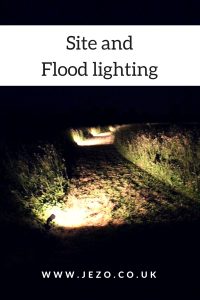 Are you planning an open outdoor event? Use flood lighting across your site, whether it is to be placed around the event site or to light up signs. Create a safe route to the car park or entrance and exit. Keep your guests safe with sufficient lighting.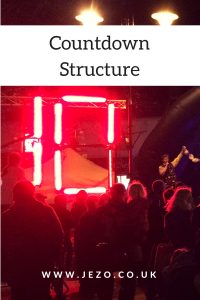 Who would not want a giant LED colour changing countdown structure at their event? What better way to see in the new year or build up the suspense for this years fireworks display to begin? I am already excited as the display starts to count backwards from 10. Most certainly a must have piece of lighting for an outdoor event.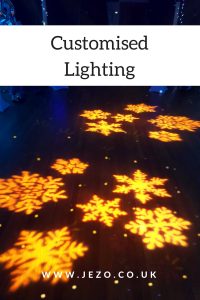 Personalise your event by adding customised lighting. If you are planning a corporate party, project your brand or logo on the floor or ceiling of the venue. If you are planning a themed party use customised lighting to add depth to your theme. For example for a Winter wonderland party use Snowflake Gobos projected around the room or for a James Bond themed event use a 007 image projected around the venue.
For more ideas on ways to light up your event visit our gallery