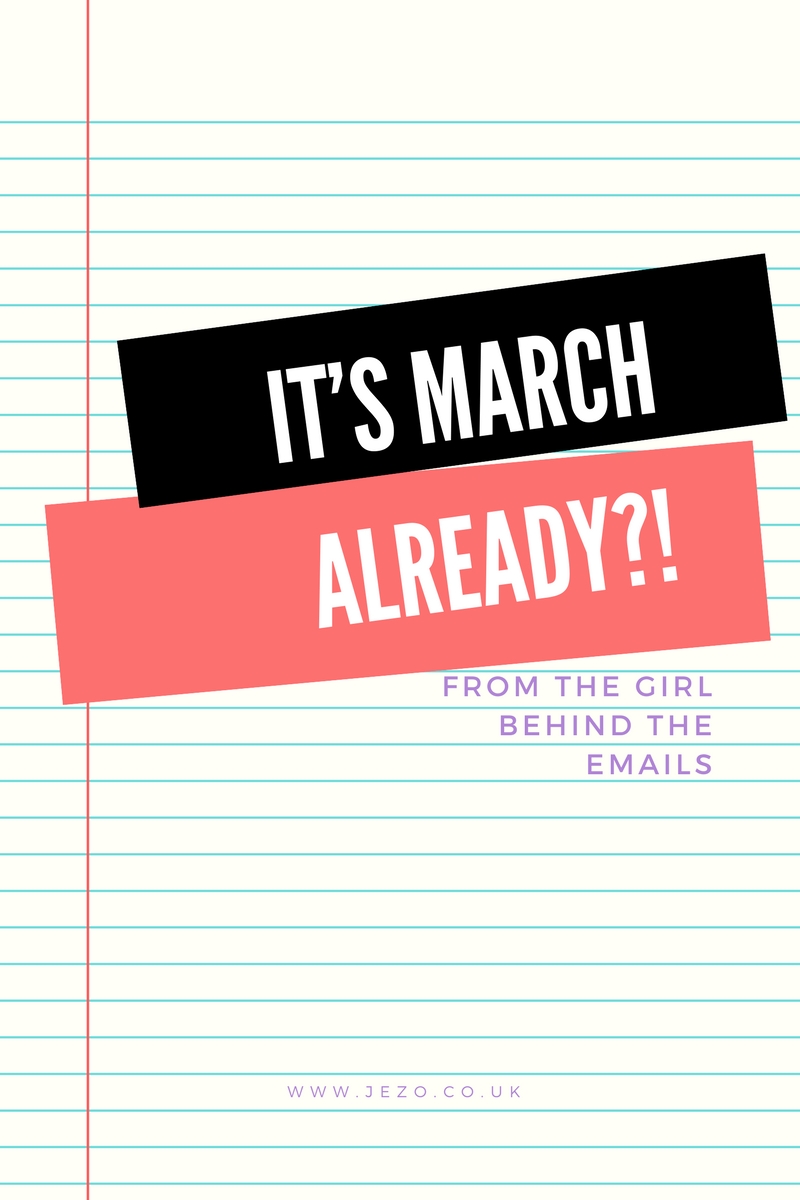 As the girl behind the emails that so many clients, contacts and suppliers receive from me, I want to share a little more about what goes on in the world of JezO's Events.
This is me.
I Complain constantly about the amount of spam that fills my inbox, most of the time to myself as the rest of the team are out doing actual work.
I get to talk to so many interesting people though hidden behind a computer screen.
I get asked weird and wonderful questions, each one as important as the last and personal to each individual, I find it so very rewarding that I am the one able to send the reassurance or give the answer needed all through chosen font.
They say time flies when you are having fun! but how are we now in March already? It only seems like yesterday we had peace and quiet at HQ whilst the boss went off to pantomime. And now here we are already a quarter of the way through the year.
2018 has already been very eventful for team JezO's. The first quarter has certainly had its ups and downs. With corporate winter parties @awards @magicandwizardry to name just a couple, we worked alongside some amazing external suppliers including Jaun J Marino photography, raptor foundation, Meet pete. Not forgetting the vehicle break in whilst on site.
Thank you for the huge support in sharing this, we are still awaiting the footage that can be used publicly but on behalf of the whole JezO's team we really appreciate the vast numbers of people who are willing to help us 'shame' the persons who took such personal items and equipment from us.
Refreshers balls, meetings for future endeavours, corporate events, magic shows….magic meetings…. its a very odd but completely exciting bubble to be in.
Oh and Josh, our technical support/full time event guy and a huge part of the core team passed his PAT testing training and is now qualified with City and Guilds! We are very proud….and now have the ability to PAT test equipment in house. #gojosh!
And then the Beast of the East arrives… just in time for one of our most historical but creative events of the year! Sadly postponed for a week so I can not reveal anything as yet. But as our stock of giant props grows as does the adventures at HQ. A recent addition was our giant snowmen, penguins and reindeers. Very relevant for the past few days feeling like a scene from Frozen, taking every opportunity to steal all of the heaters for my desk when no one else is around.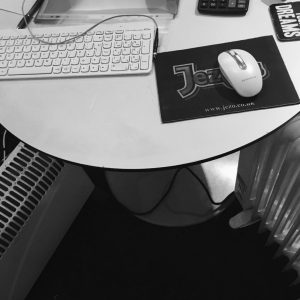 So the team are excited!
I am flat out prepping and planning, we have so much to share with you this year and I cant wait to do so, but just in case you have a question, are hosting an event and need some advice or looking for contacts and suppliers, you know what to do…send me an email!!
admin@jezo.co.uk
signing off.
the girl behind the emails.