Use architectural lighting to enhance the external features of a building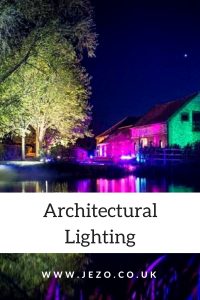 This form of event lighting perfectly compliments the features of the property and grounds.
The team has extensive experience in this field, whether you require subtle and natural tones to a strong colour rich experience.
Our team can create and produce a design to make your venue or event stand out.
View our outdoor lighting gallery for examples of previous work.