Events
JezO's is a full service event and entertainment company providing you with design and décor, event production and management and a full range of technical services and entertainment for your private, community or corporate Event. In the Events field JezOs stands out from the crowd, let us help you stand out in yours.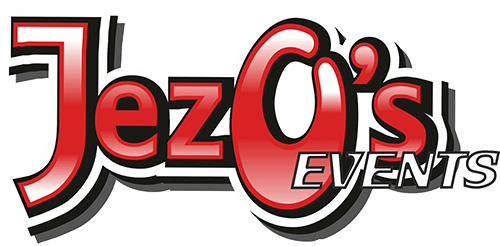 What our customers say...
Thank you SO much to everyone at Jezo, especially Josh who came on the days around our wedding to set up the lighting and PA system/ speakers. Jezo did an absolutely perfect job - so many guests commented on…
"This was the first disco we have put on at the school for the children and it really couldn't have gone better! Josh was amazing at entertaining the children of all ages and choosing just the right music. I…
All the JezO staff in the kid's area were great. Particularly liked that you could pick them out in their red.
'I cannot express enough how happy we were with everything last Monday. The decorations were fantastic, the whole marquee was transformed into an incredible looking staging area. Everybody commented on the décor and lighting, the bar looked like a different place.…
Thank you from Everybody at the Papworth Trust OWL Centre for turning our local Church into a Theatre for us, for our production last Saturday and providing the sound and lighting throughout the performances. It was amazing, thanks again.
'Just wanted to say a MASSIVE thank you to JezO for performing at Henry's birthday on Sunday 15th, he was fab and kept all 35 children glued for the whole time and kept my stress at bay!!  Keep doing…
"Well what can we say? You were the star of our wedding... The music played was just perfect at the right time.. Everyone commented on how fantastic you were. The depth you went to not just on our day…
"Exceptional service from the team, they went out of their way to provide lighting, equipment, and service. JezO's helped make my event a very successful evening."  
'Please pass on our thanks to Jezo for a brilliant party today. All the children had a fabulous time. Our daughter is normally very shy and self-conscious so to see her so happy was really amazing for us. Jezo…
We all want to say on behalf of Gamlingay First School Firework a massive thank you the team for their extraordinary hard work last night. The firework start time had to be delayed an hour and they kept the…