Events
JezO's is a full service event production and entertainment company providing clients with a range of event services, event management, staging, design, decoration, a wide range of technical services in addition to entertainment for private, community and corporate events. When it comes to events JezOs really does stand out from the crowd, let us help you make your event memorable.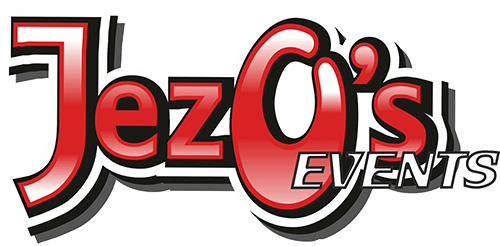 What our customers say...
Jezzo and his amazing team supplied all the stage and lighting indoors and outdoors for our Pink Festival Event weekend 3rd Sept. Really friendly professional and helpful guys!! Equipment was spot on with no problems at all. Looking forward…
'I Wanted to thank you on behalf of the snowball committee for 2016 for all of your support in making the evening such a success. We managed to raise £1,000 for our chosen charity which was the Sick Children's…
'JezO's Events are amazing! Highly professional, skilled and extremely knowledgeable in the events world. A company I wouldn't hesitate recommending' HM
All the JezO staff in the kid's area were great. Particularly liked that you could pick them out in their red.
'It was all superb, really had the "wow" factor which we wanted. We've had amazing comments from all over the village about how special the event was and the combination of the lights, the music, the "wow's" and the…
'Thank you so much for your assistance at Reach Fair and making it a really enjoyable event. We've had lots of positive feedback and it was a pretty fantastic day'.- CH- Member Reach Events Team
Jezo's helped us out with a charity event raising money for SOS children's charity recently, didn't realise a small touch can bring so much entertainment. (more…)
'Just amazing, hard working and loads of fantastic ideas. Nothing was too much trouble and everyone enjoyed the event. Thanks so much to you all.' HC
"I wanted to say a huge thank you on behalf of all at AJW for the success of our Summer Party on Saturday. I cannot believe how lucky we were with the weather especially after the rain yesterday. (more…)
"This was the first disco we have put on at the school for the children and it really couldn't have gone better! Josh was amazing at entertaining the children of all ages and choosing just the right music. I…