Events
JezO's is a full service events and entertainment company providing clients with event production services, event management, staging, design, decoration, a wide range of technical services in addition to entertainment for private, community and corporate events. When it comes to events JezOs really does stand out from the crowd, let us help you make your event memorable.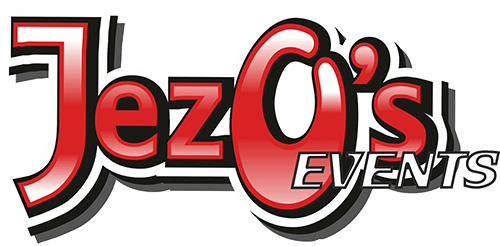 What our customers say...
"Exceptional service from the team, they went out of their way to provide lighting, equipment, and service. JezO's helped make my event a very successful evening."  
Thank you from everyone at Arbury Carnival Committee- fantastic job as always
We all want to say on behalf of Gamlingay First School Firework a massive thank you the team for their extraordinary hard work last night. The firework start time had to be delayed an hour and they kept the…
'I Wanted to thank you on behalf of the snowball committee for 2016 for all of your support in making the evening such a success. We managed to raise £1,000 for our chosen charity which was the Sick Children's…
Thank you SO much to everyone at Jezo, especially Josh who came on the days around our wedding to set up the lighting and PA system/ speakers. Jezo did an absolutely perfect job - so many guests commented on…
Jezzo and his amazing team supplied all the stage and lighting indoors and outdoors for our Pink Festival Event weekend 3rd Sept. Really friendly professional and helpful guys!! Equipment was spot on with no problems at all. Looking forward…
Thank you from Everybody at the Papworth Trust OWL Centre for turning our local Church into a Theatre for us, for our production last Saturday and providing the sound and lighting throughout the performances. It was amazing, thanks again.
A thank you received in the letter box! It is always a pleasure to receive a thank you from clients, however with the technology of this day and age, it is truly warming to receive a thank you letter through the post.…
Jezo's helped us out with a charity event raising money for SOS children's charity recently, didn't realise a small touch can bring so much entertainment. (more…)
'I just wanted to say the hugest thank you to Jezo and his team. The evening was amazing, the students and staff all loved it and I think we have yet again bettered the year before event and it…